About BNP Paribas in South Korea
Established in South Korea since 1976 with a full banking license, BNP Paribas combines global expertise and local know how for the benefit of its customers, from large Korean and international companies to individuals.
BNP Paribas employs over 300 people in South Korea and provides banking, financing and advisory services to its local and overseas clients, including corporations, financial institutions, and institutional investors. To individuals, it provides insurance products.
In 2002, BNP Paribas strengthened its local presence by forging a strategic alliance with Shinhan Financial Group, one of the largest banking and financial groups in South Korea. BNP Paribas is one of its largest shareholders.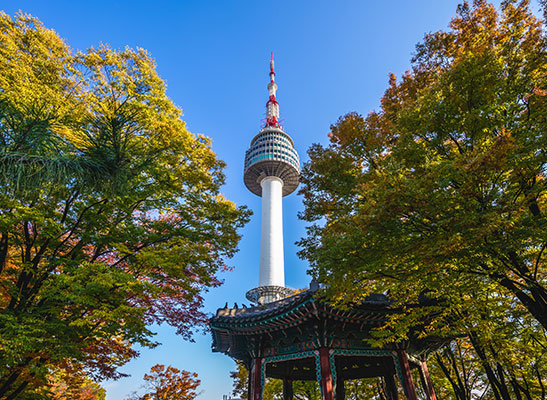 BNP Paribas in Asia Pacific
In Asia Pacific, we are one of the best-positioned international financial institutions with an uninterrupted presence since 1860.

We provide corporate, institutional and private investors with product and service solutions tailored to their specific needs.

We offer a wide range of financial services spanning corporate & institutional banking, wealth management, asset management, insurance, as well as retail banking and consumer financing through strategic partnerships.
BNP Paribas, the leading bank in the European Union
BNP Paribas is the leading bank in the European Union and a leading international banking player. Present in 65 countries and locations, with more than 190,000 employees, the Group has key positions in several banking and financial services activities, structured around three main operating divisions:
Commercial, Personal Banking & Services

(CPBS), which brings together the Group's retail banking networks and several specialized businesses;

Investment & Protection Services

(IPS) for savings, investment and protection solutions;

Corporate & Institutional Banking

(CIB), which serves two client franchises: Corporate clients and institutional investors.
The operating divisions of BNP Paribas are organized to increase cooperation between the business lines: A global and joint approach enhances the expertise offered to our clients in order to advise them throughout a long-term relationship.
A diversified and integrated business model
Backed by a solid diversified and integrated model, the Group helps all its clients (individuals, community associations, entrepreneurs, SMEs, corporate and institutional clients) to realize their projects through solutions spanning financing, investment, savings and protection insurance.
To this end, the Group has leading platforms and business lines in Europe, a strong international presence especially in the Americas, as well as a solid and fast growing business in Asia Pacific.
BNP Paribas is also implementing a Corporate Social Responsibility (CSR) approach in all its activities, enabling it to contribute to the construction of a sustainable future, while ensuring the Group's performance and stability.